Each month STRIVE sponsors high school students as Students of the Month. When choosing this honor, teachers and staff members consider effort in academic achievement, participation in extracurricular activities, adherence to school rules, and demonstration of school spirit and pride. The Students of the Month for September are Dylan Hoyt and Emma Angel. Dylan Hoyt, freshman, is the son of Brad and Becky Hoyt of Martinsburg. He is active in FFA, FCA, Cross Country, and Basketball. Dylan enjoys hanging out with friends and family and running. Emma Angel, senior, is the daughter of Jeff and Tammy Angel of Laddonia. She is active in FCA, Softball, Basketball, and FTA. Emma enjoys playing softball and fishing on the weekends.

He was a great man, a great Trojan fan, and made a big impact on a lot of kids and staff at Community R-VI. The basketball team is saving your seat, Butch. You will be missed! ❤️🏀❤️🏀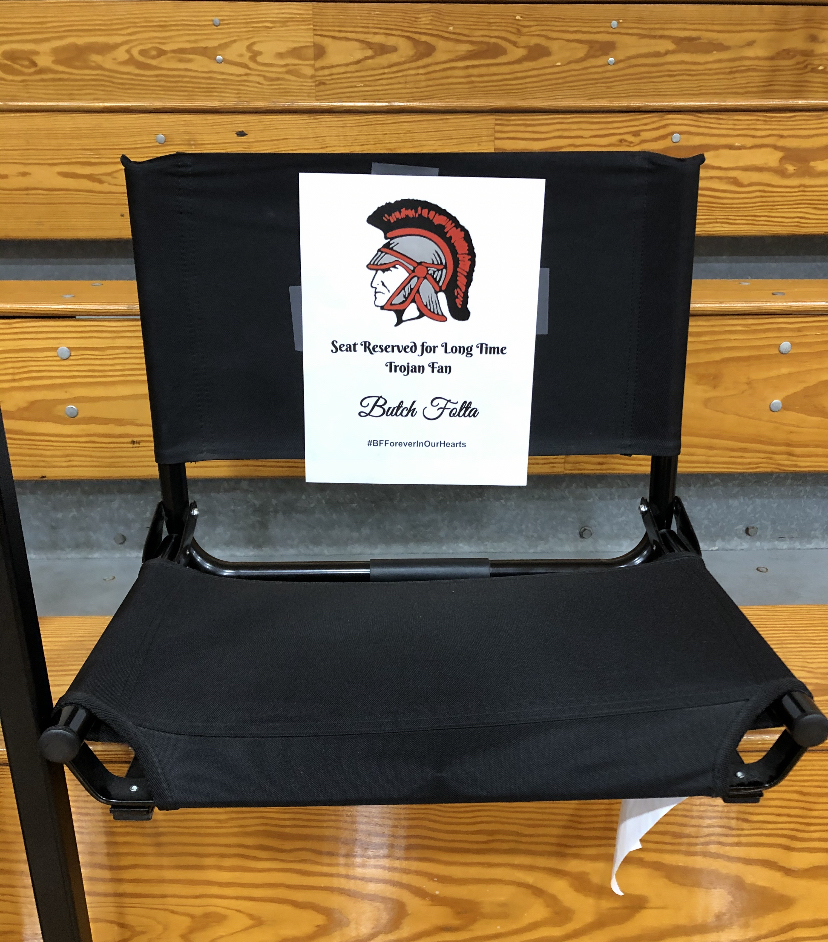 Welcome to the Community R-VI family, Mr. Larson!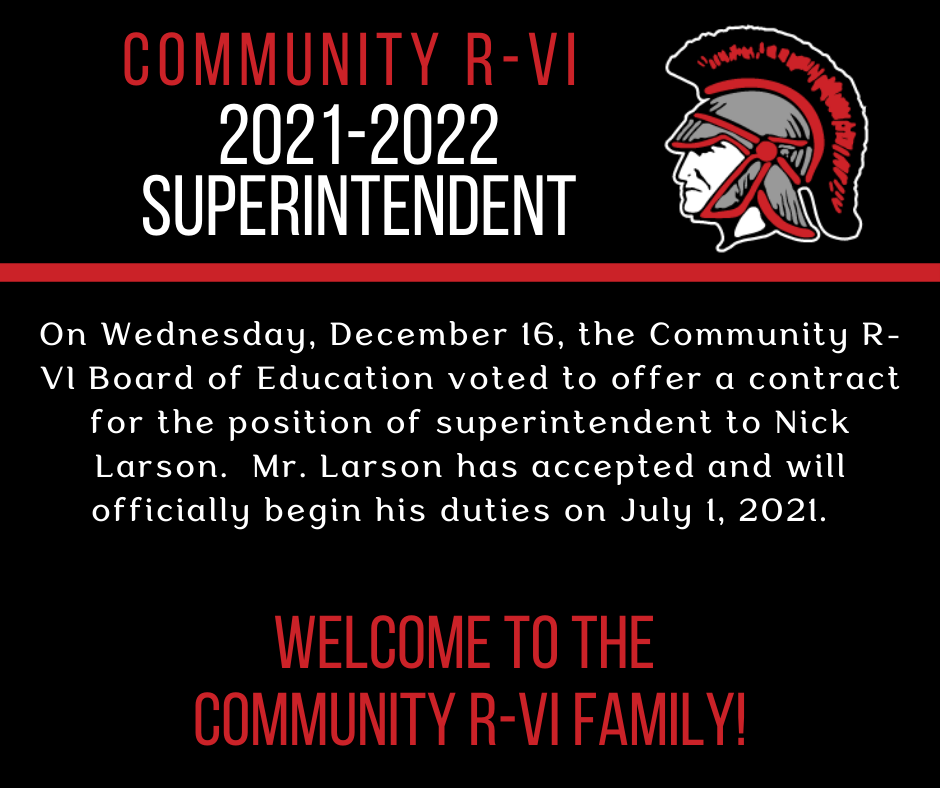 Trojan Crowning is Friday!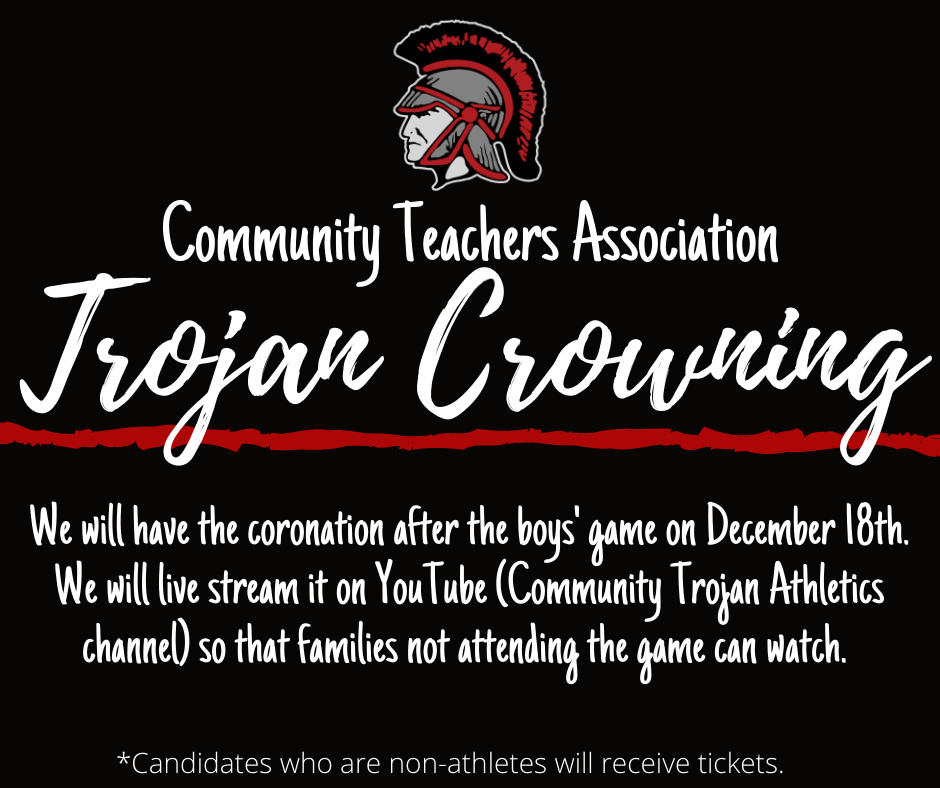 Please check backpacks & homes for the school's red gaiters & white and grey masks. These need to be returned so they can be washed and used.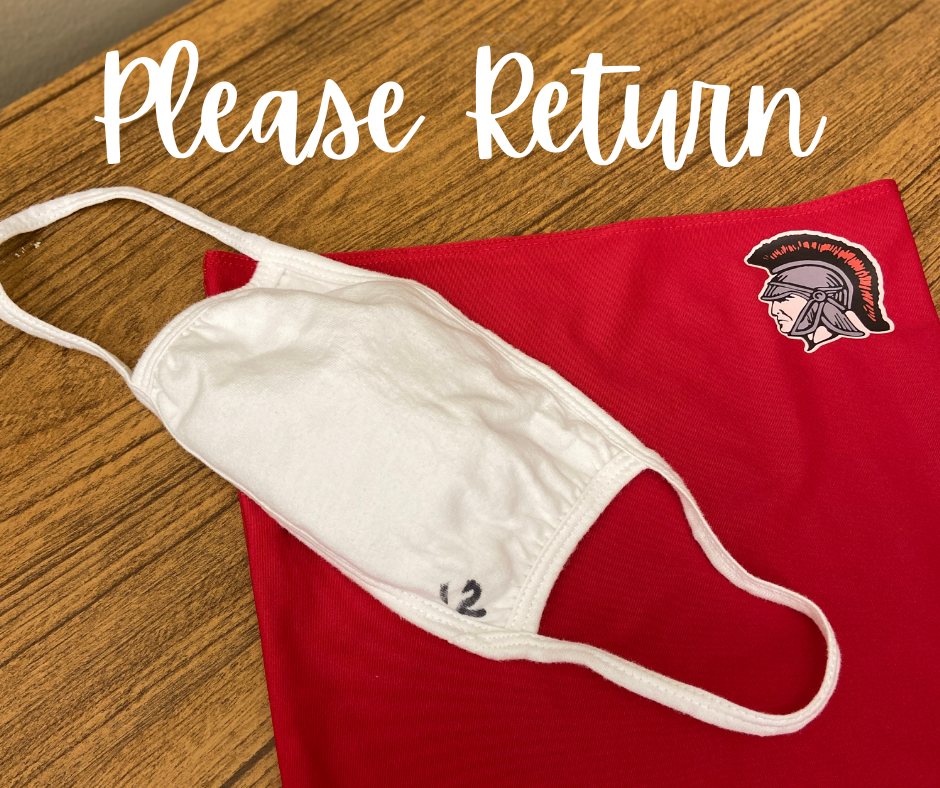 Kindergarteners loved using the scooters for the first time in PE last week!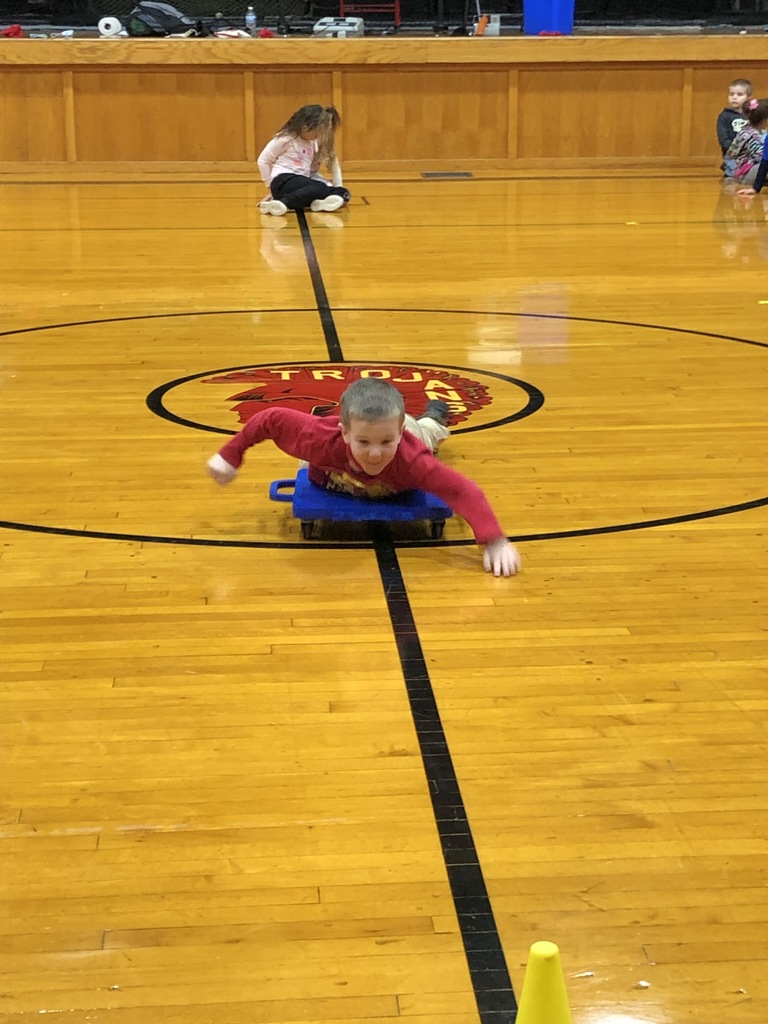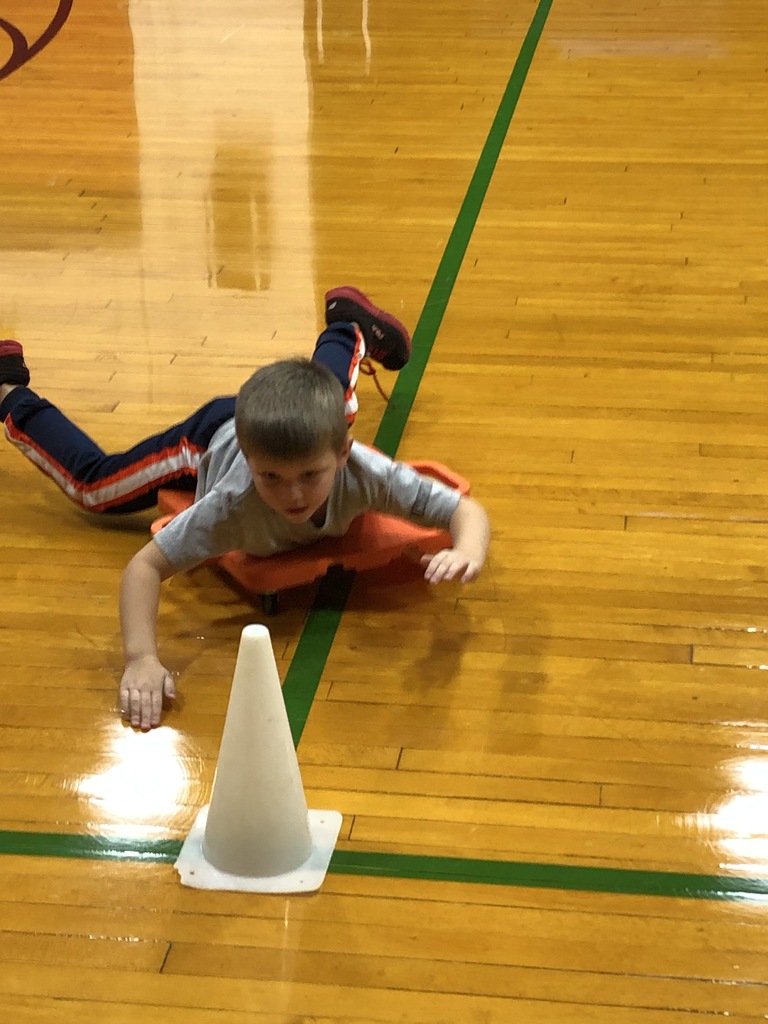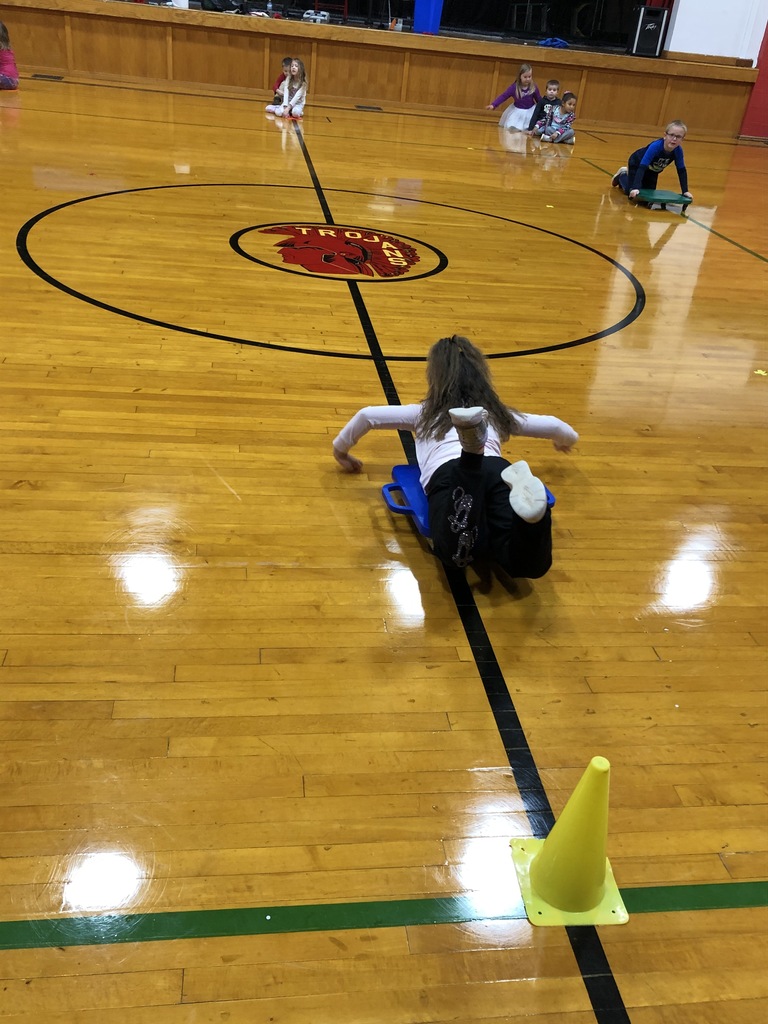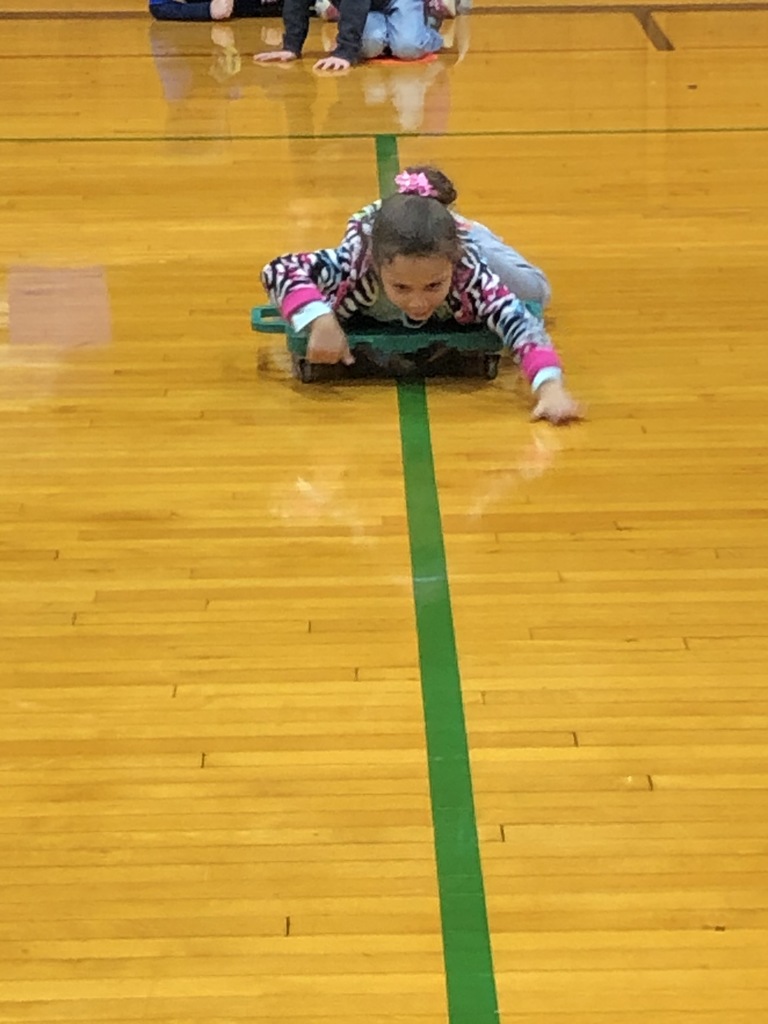 Mrs. Campbell's class made Veteran's Day hats to honor our veterans! #CommunityCares #ThankYouForYourService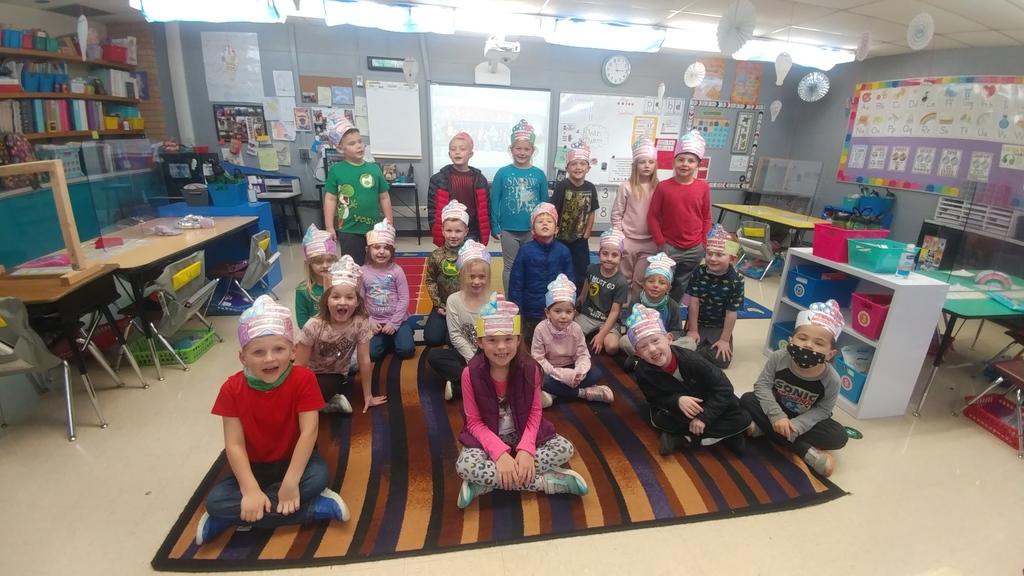 Happy Veterans Day!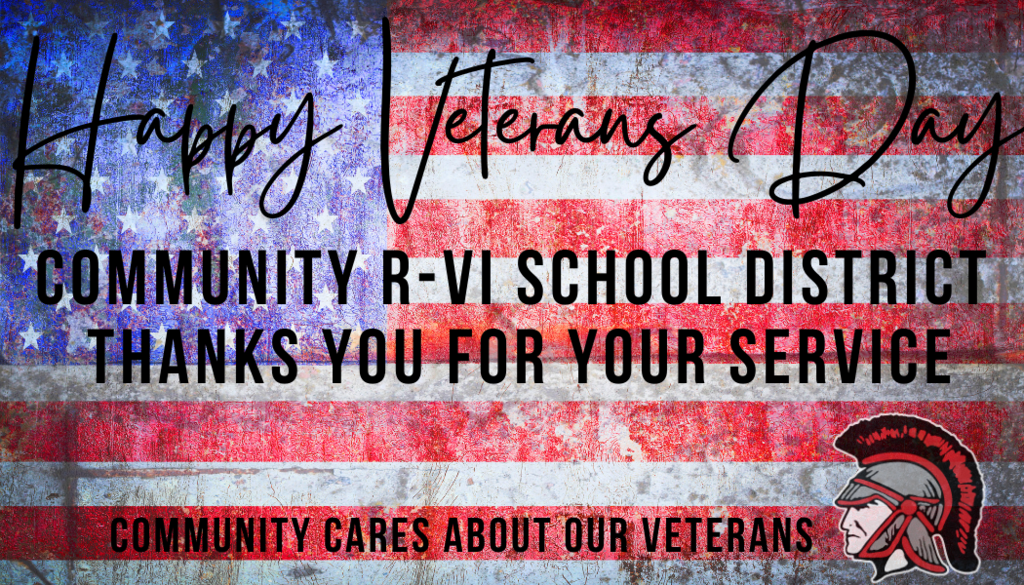 The PAT Activity night scheduled for Thursday, Nov. 12th has been cancelled due to COVID-19 concerns.

Service Night will be December 11th. Money raised will go to Audrain County Ambulance District Adopt-A-Family program. Information about shirt orders is on the pictures below. #ServiceNight #CommunityCares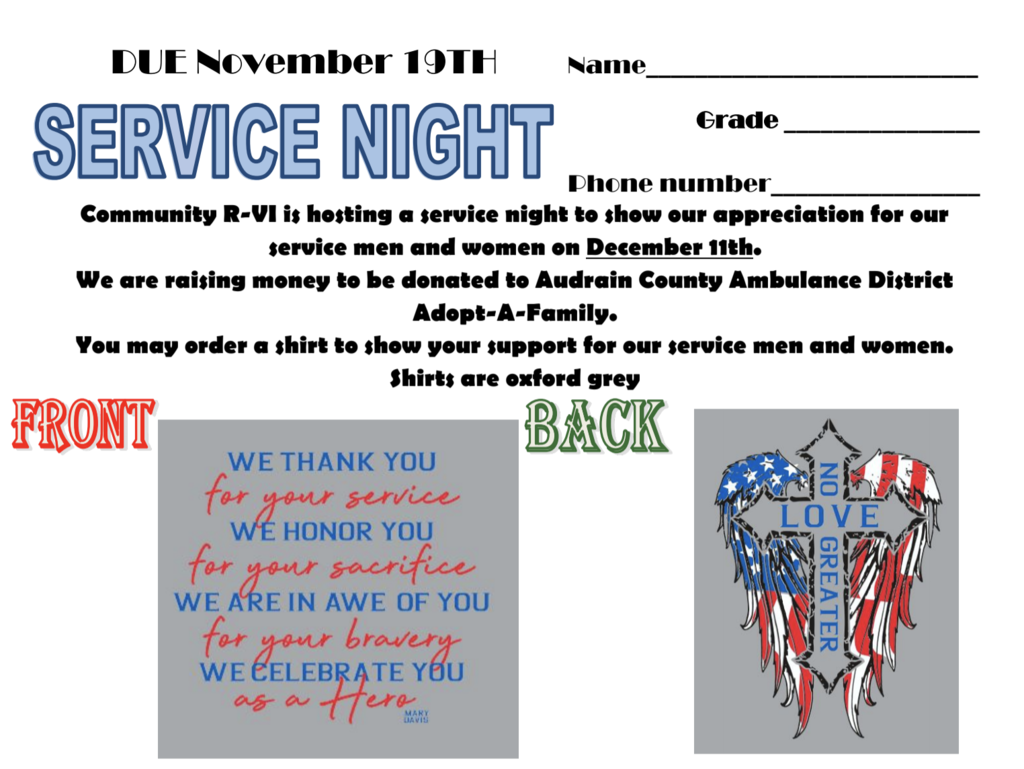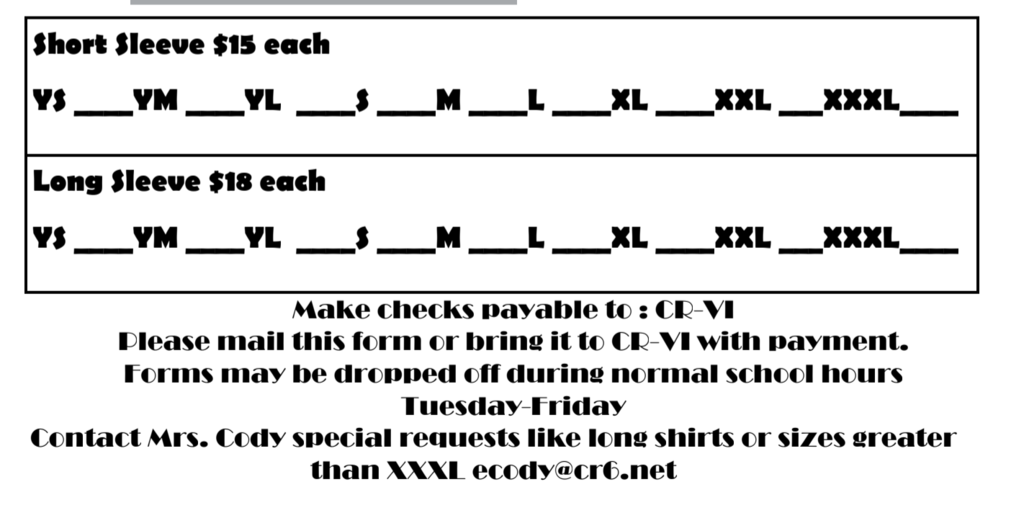 Congratulations Dylan Hoyt! 59th out of 176 with a PR of 18:54.3! Way to go! #TrojanPride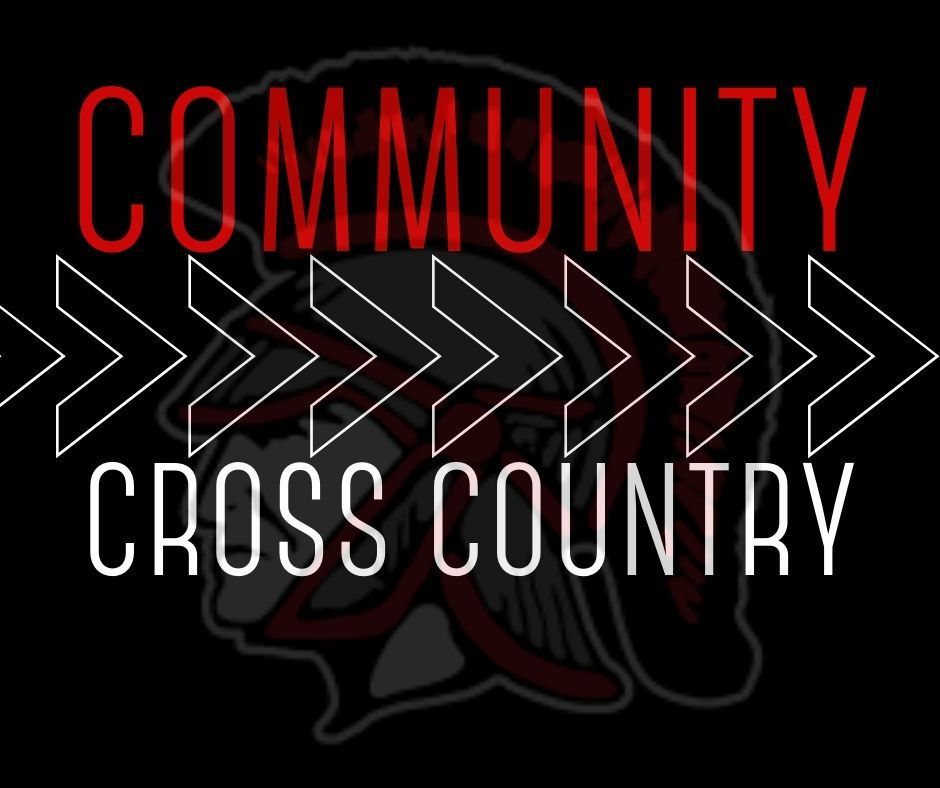 It's the R6th of the Month! Show us your Trojan Pride! #Our6 #TrojanPride #WeAreCommunity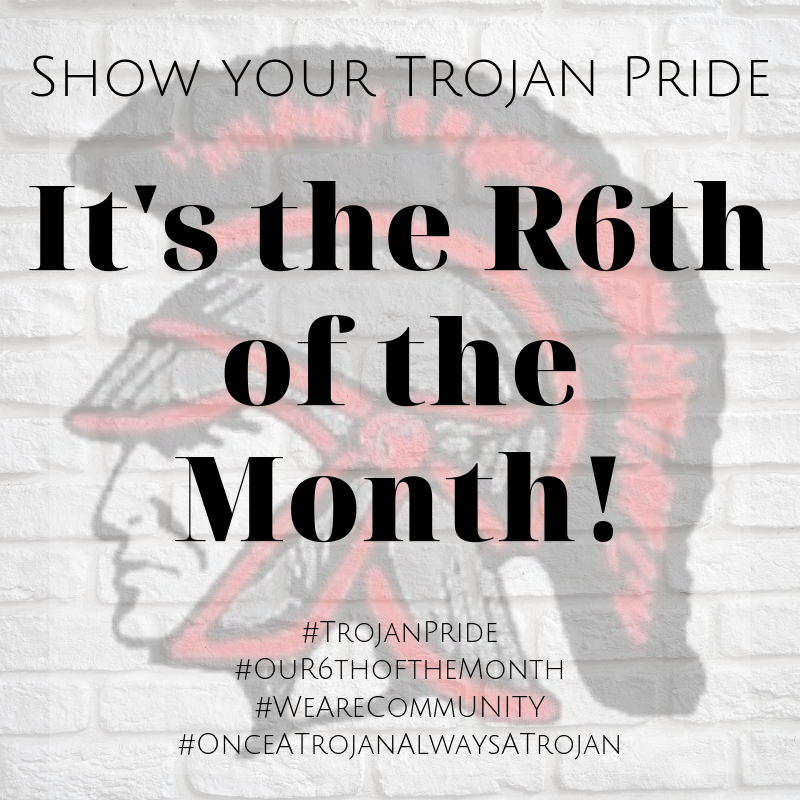 Here's the link to MSHSAA.tv where you can watch Dylan Hoyt run at the State Cross Country races tomorrow. Dylan runs at 4 PM on Saturday, Nov. 7th. #TrojanPride #GoTrojans
https://mshsaa.tv/?B=205419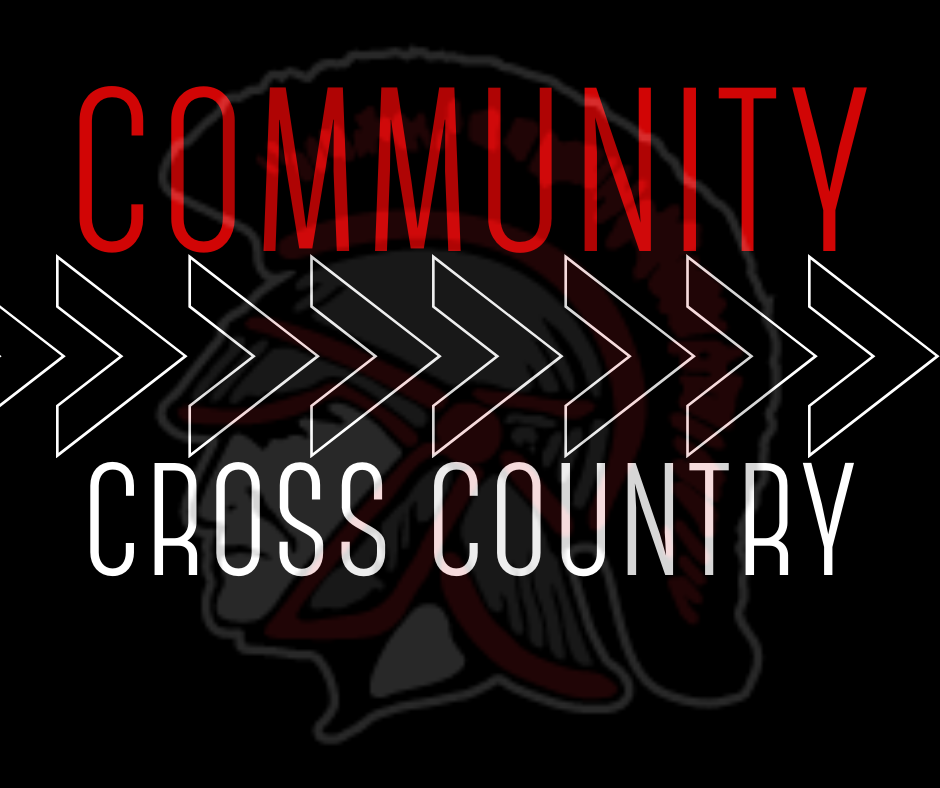 #TrojanPride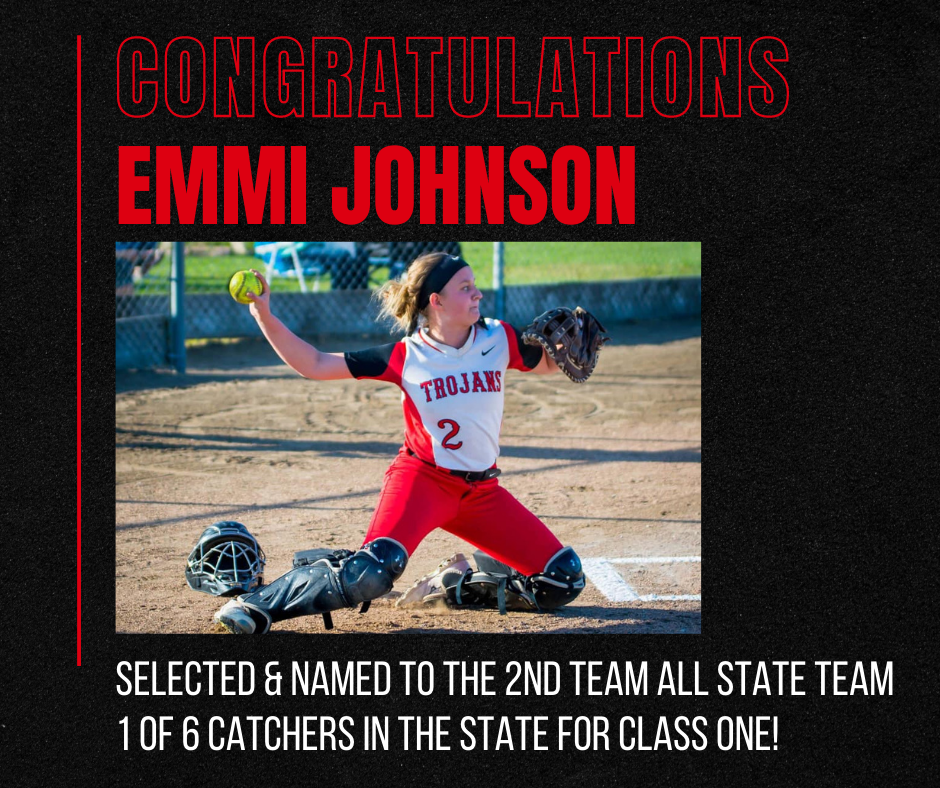 Way to go, Dylan!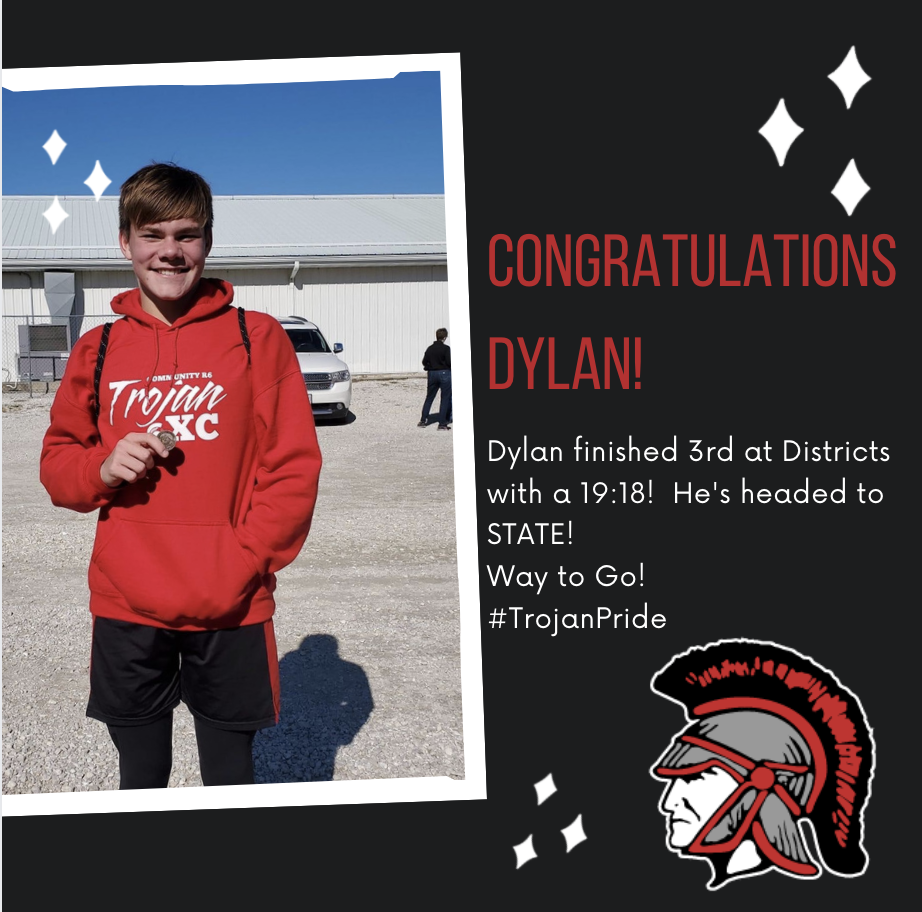 Congrats to Dylan Hoyt who got 19th out of 96 in the Varsity Red Division of the Bowling Green Invitational on Friday. He had a new PR of 19:16:77! #GoTrojan #TrojanPride


Red Ribbon Week Spirit Days #ShowYourTrojanPride #DrugFree