Congratulations to the Musicians of the Month for September! #TrojanPride

Happy R6th of the Month! #WeAreCommunity #ACommunityCommittedToSuccess #OuR6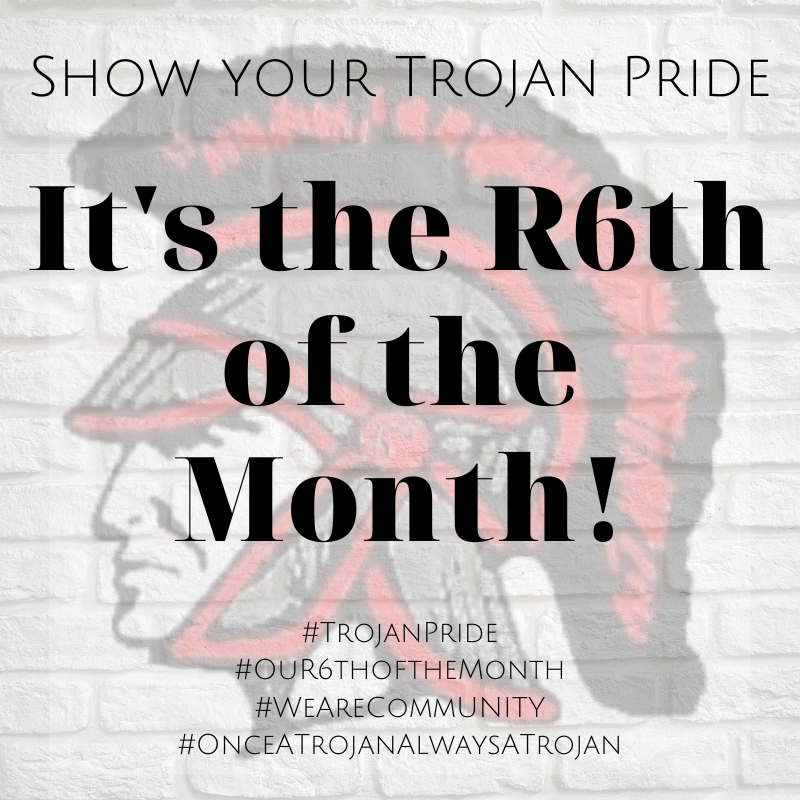 October is National Principals' Month! We are grateful for our amazing school principals who are committed to serving the students, staff and families of Community R-VI. #WeAreCommunity #ACommunityCommittedToSuccess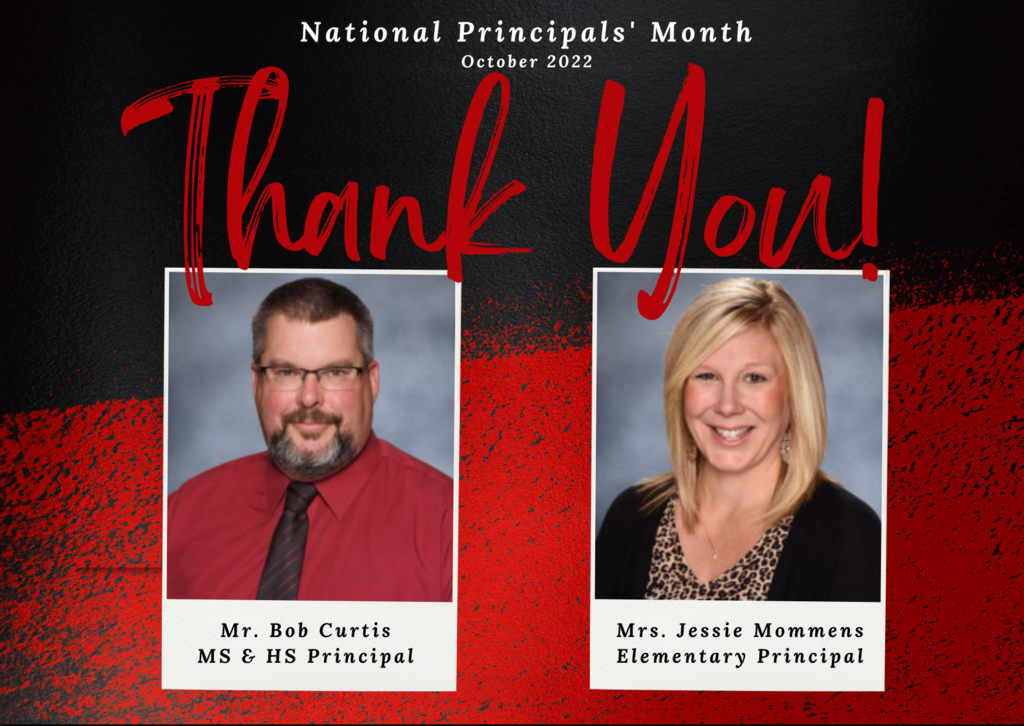 Juniors and Seniors will be attending the Career Fair at Montgomery County High School tomorrow morning. Students must return permission notes to Mrs. Gilman. Please email Mrs. Gilman if you need another note.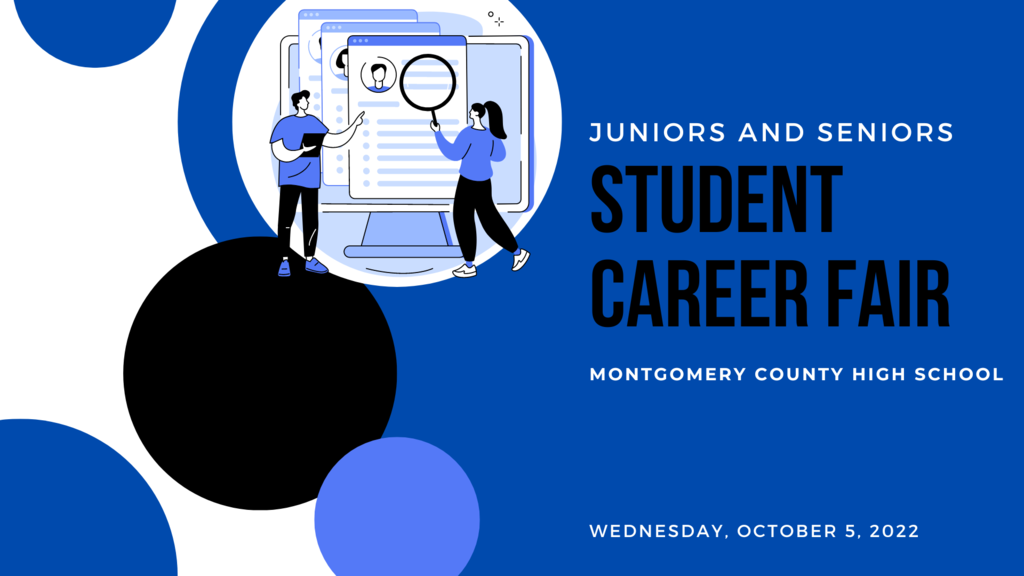 We have the best custodial and maintenance team at Community R-VI! Chris, Tyler, Daniella, Dotty and Gene lend a helping hand whenever it is needed! They are dedicated employees who go above and beyond! We appreciate you! #WeAreCommunity #ACommunityCommittedToSuccess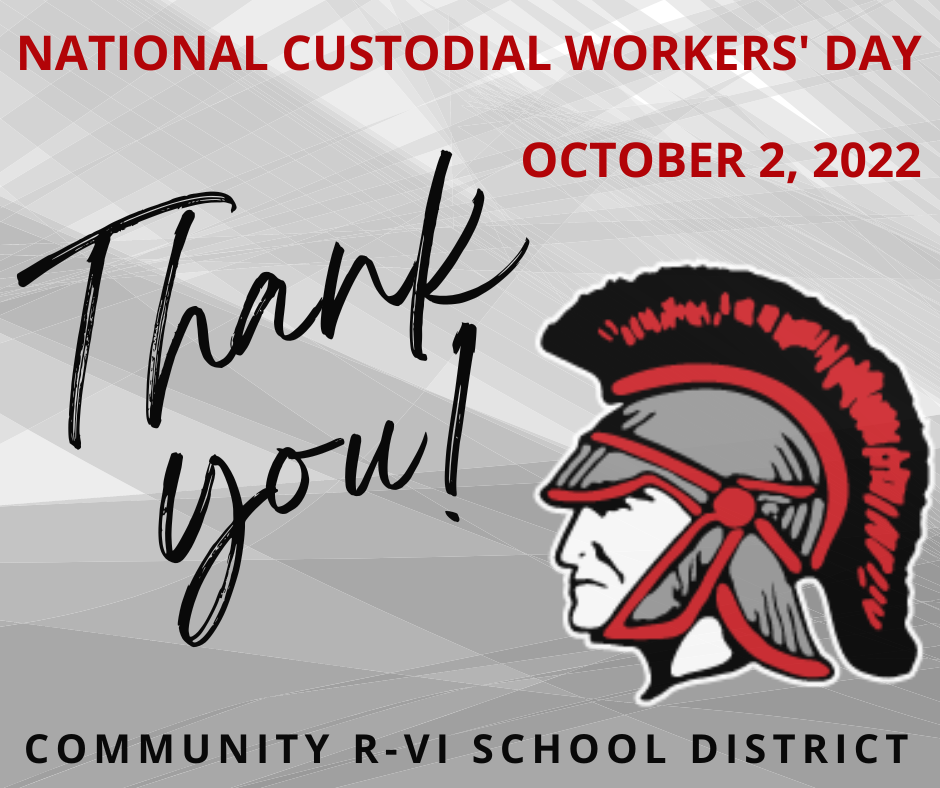 This week, 6th Grade World History students worked on leaving their own cave painting message behind. #WeAreCommunity #ACommunityCommittedToSuccess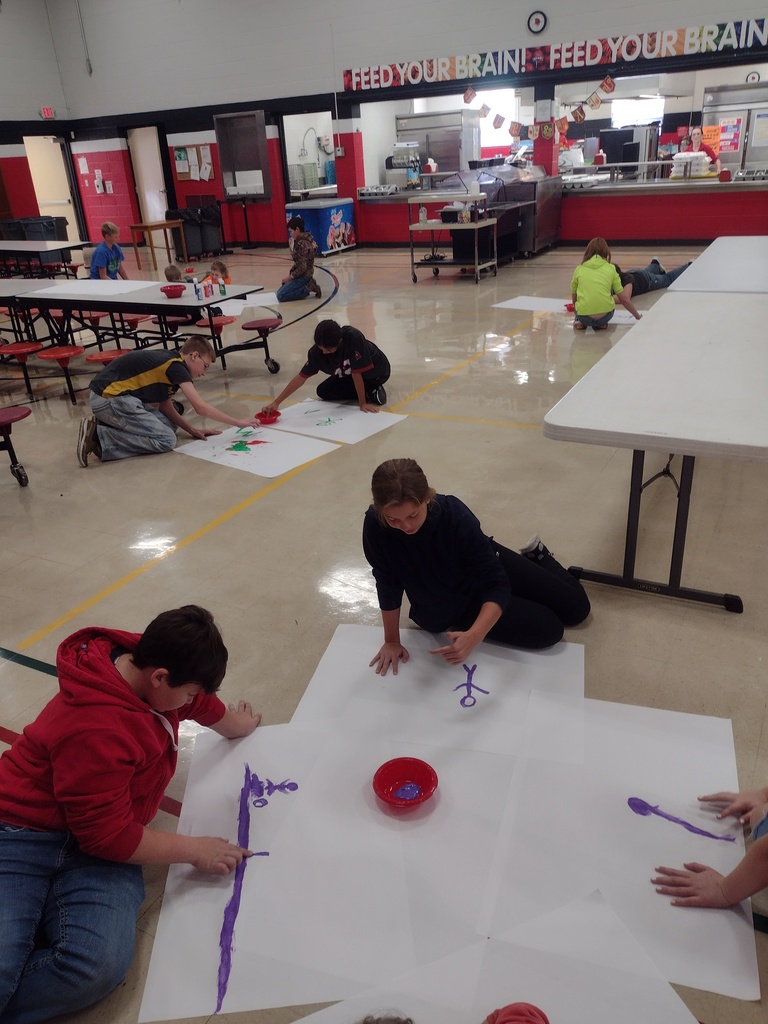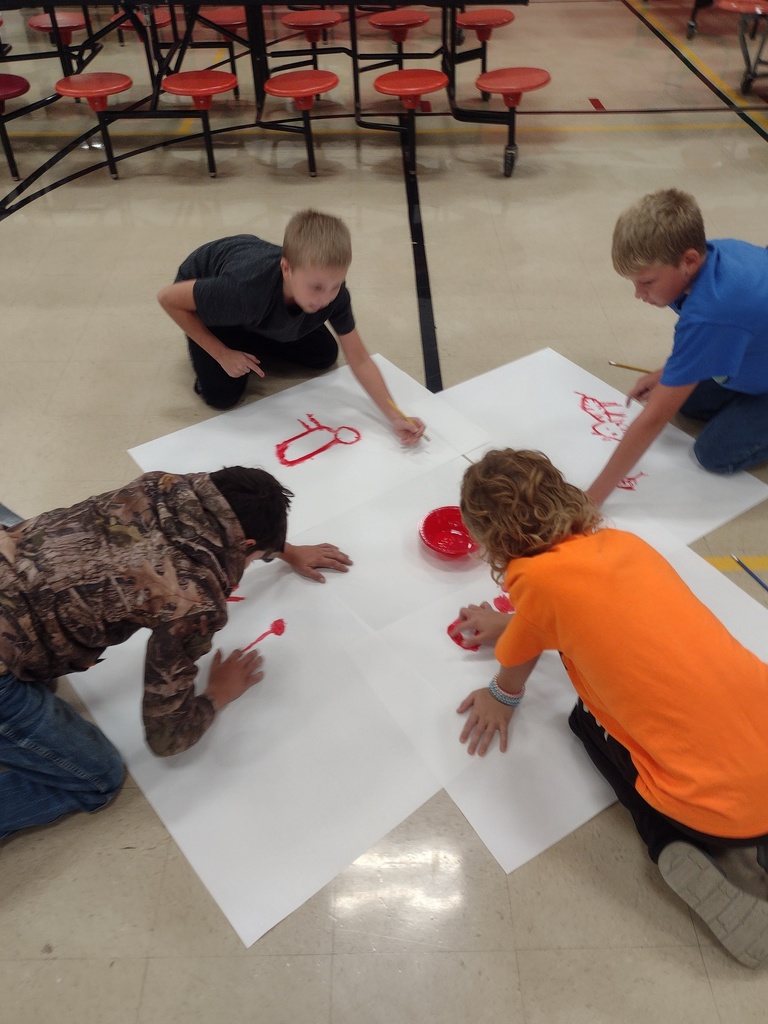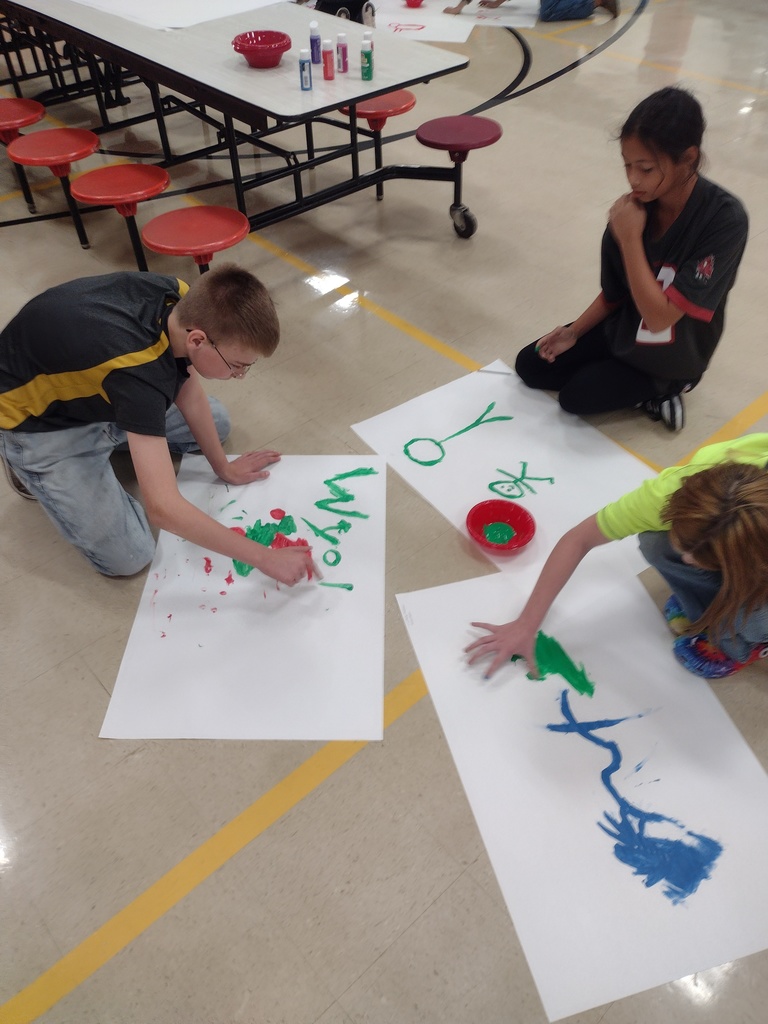 Here's some pictures of 8th Grade American History students being mound builders and creating their own mound that displays a meaning of their choice. #WeAreCommunity #ACommunityCommittedToSuccess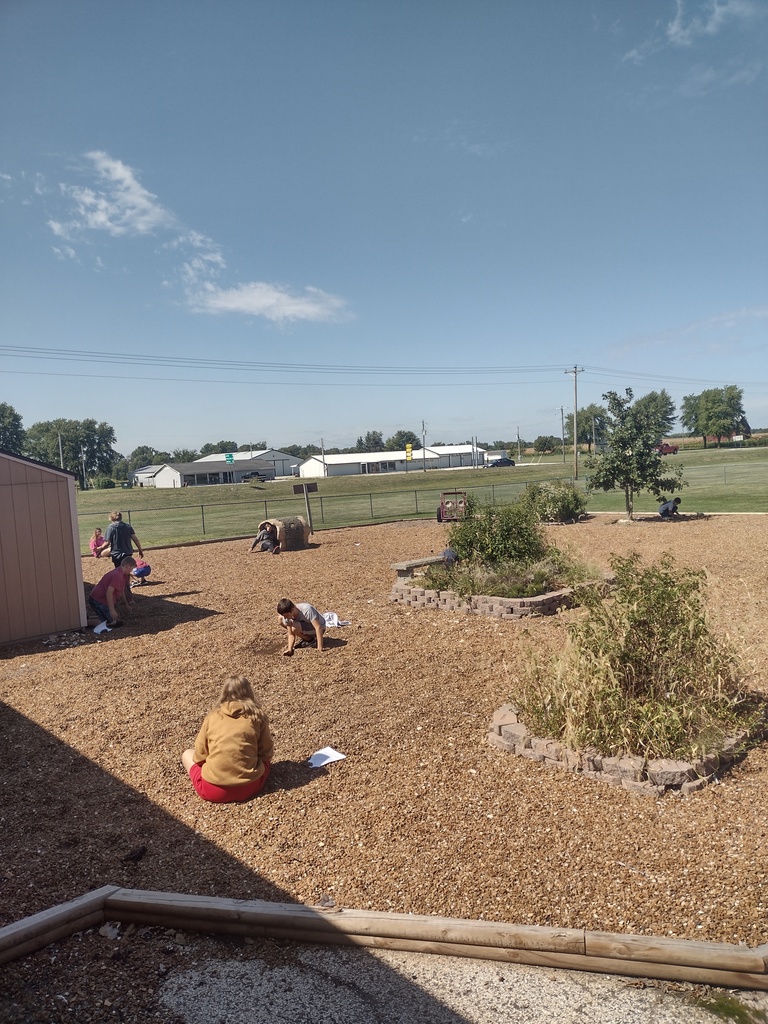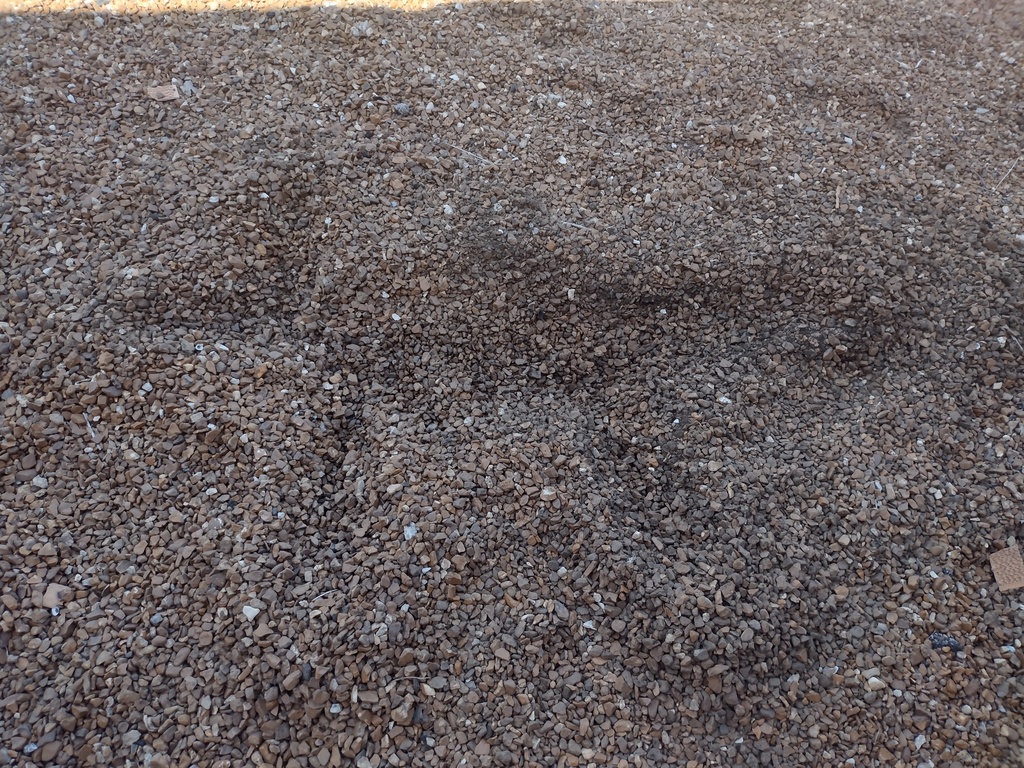 CAC Art Conference was held yesterday at Central Methodist University. Eight schools attended (85 students). Students were given 4 prompts to choose from in the illustration category and had two hours to complete their work. Congratulations Trojans! #TrojanPride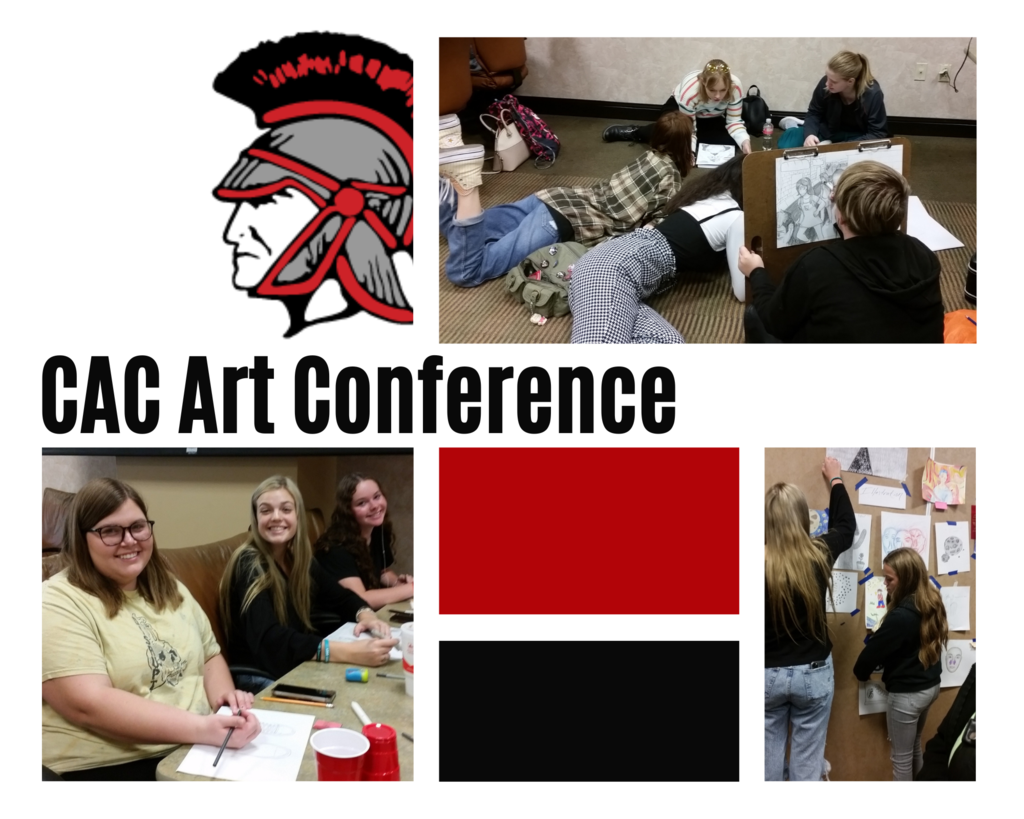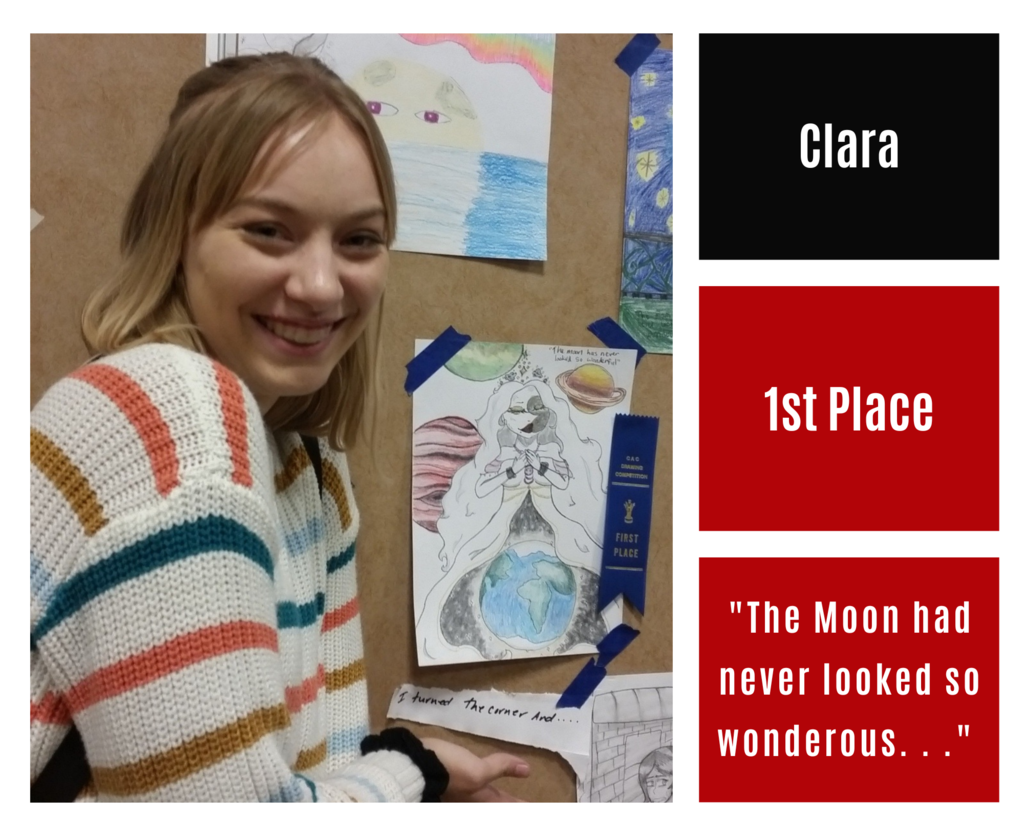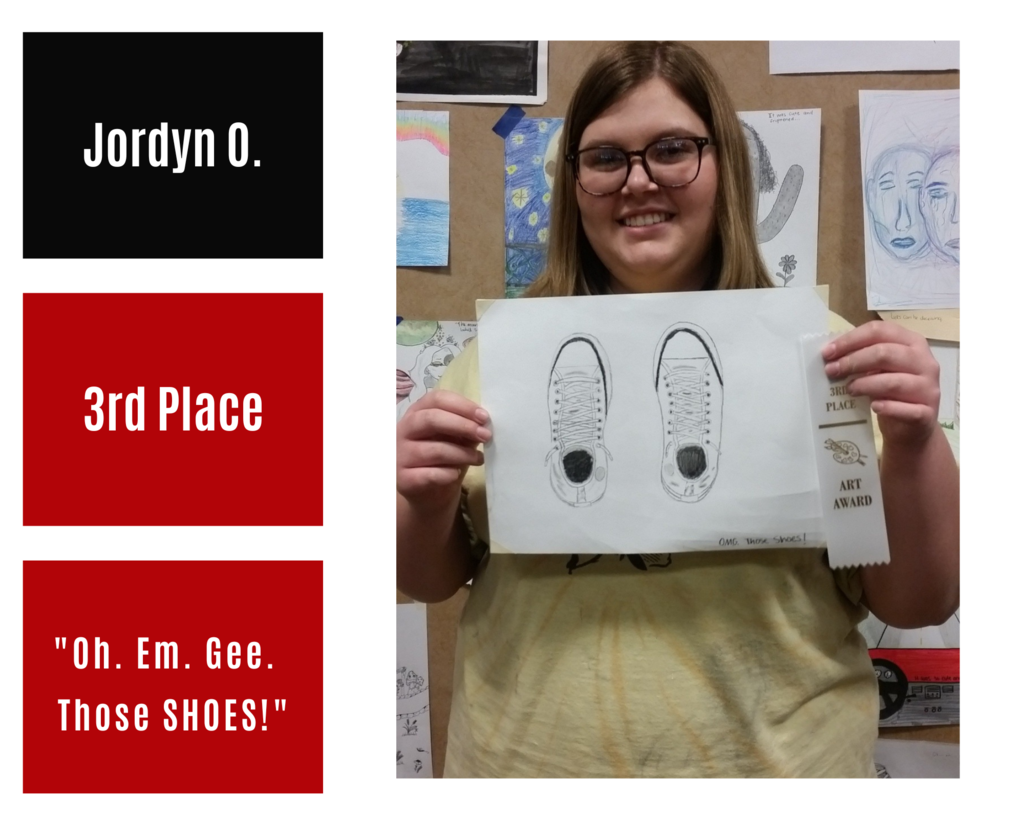 TROJAN FANS-Make plans to join us on November 1st for Fan Fest! Order forms for new Trojan gear are going home today. If you have any questions, please email Mrs. Utterback at
utterback@cr6.net
. #TrojanPride #WeAreCommunity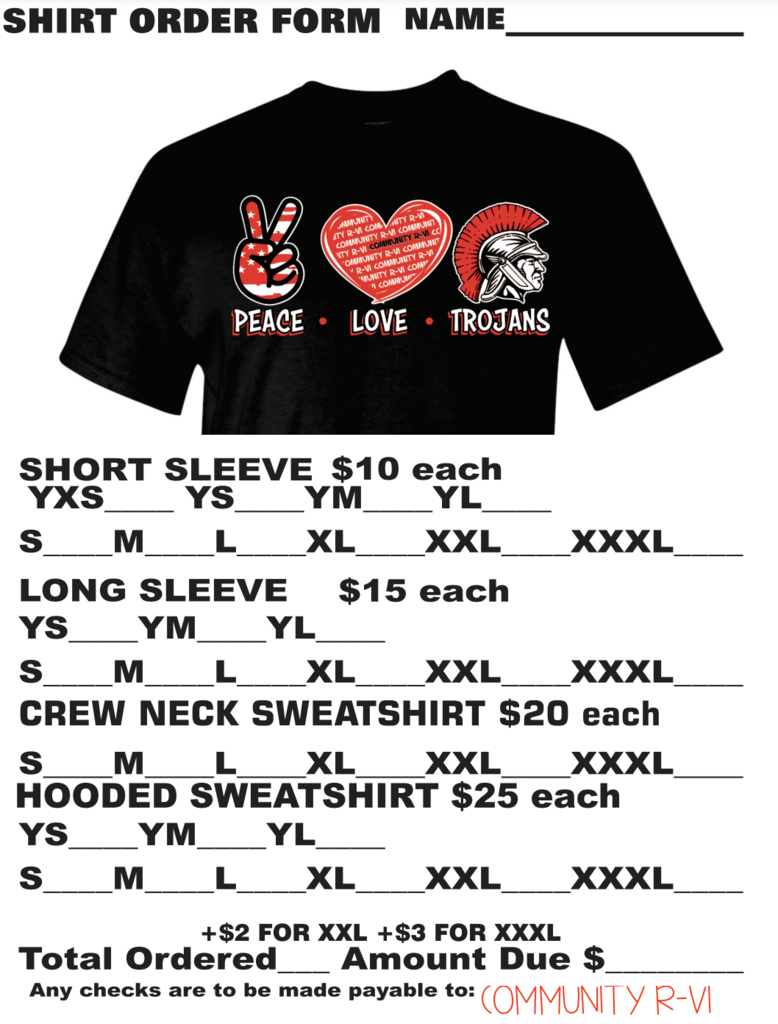 Check out the first issue of The Gauntlet-The student newspaper of Community R-VI in today's Mexico Ledger! The Gauntlet will be published on the last Wednesday of each month. #TrojanPride #WeAreCommunity #ACommunityCommittedToSuccess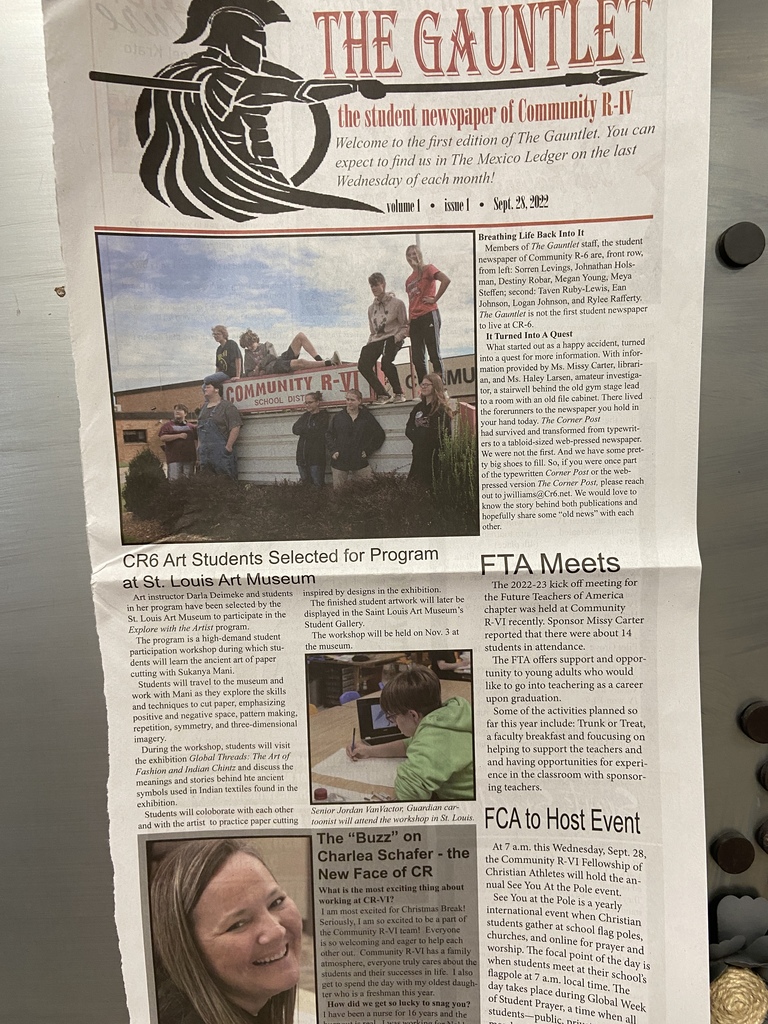 Mr. Shotten's 6th grade PE class enjoyed a nature walk today. #WeAreCommunity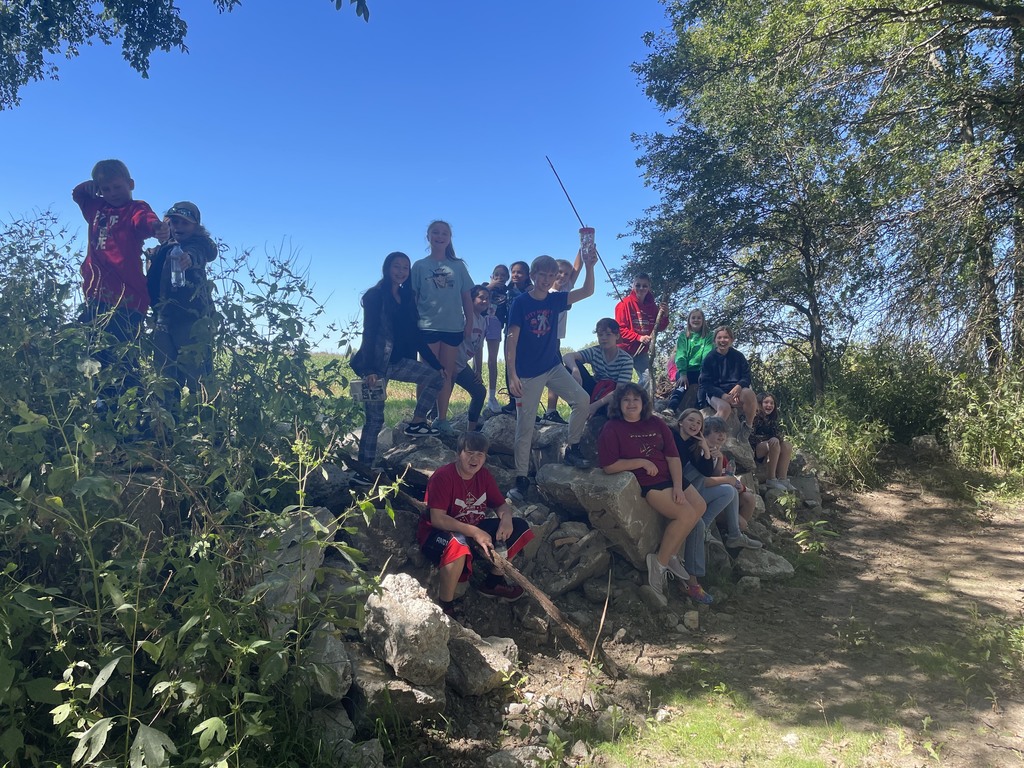 High School Artists of the Week and Month for September! #WeAreCommunity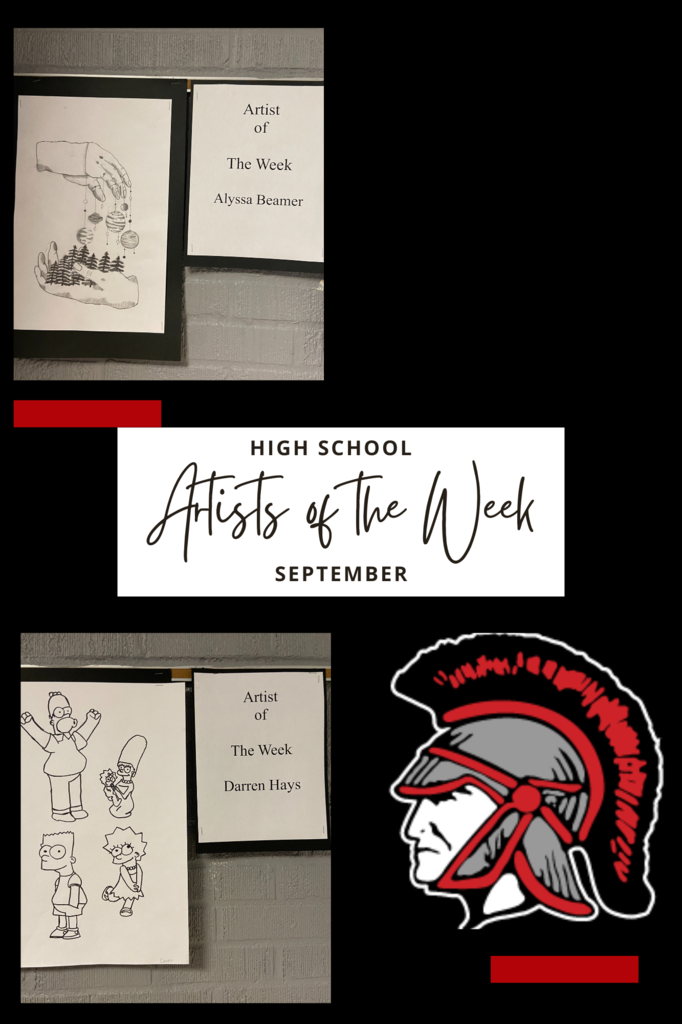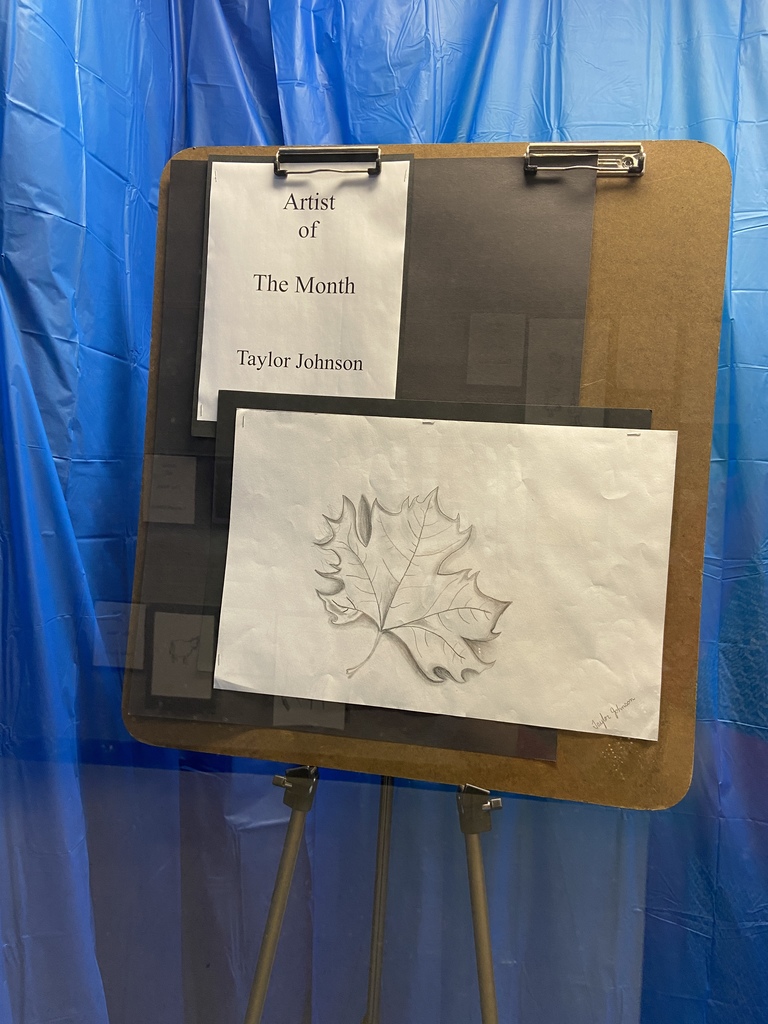 Middle School Artists of the Week and Month for September! Congratulations! #WeAreCommunity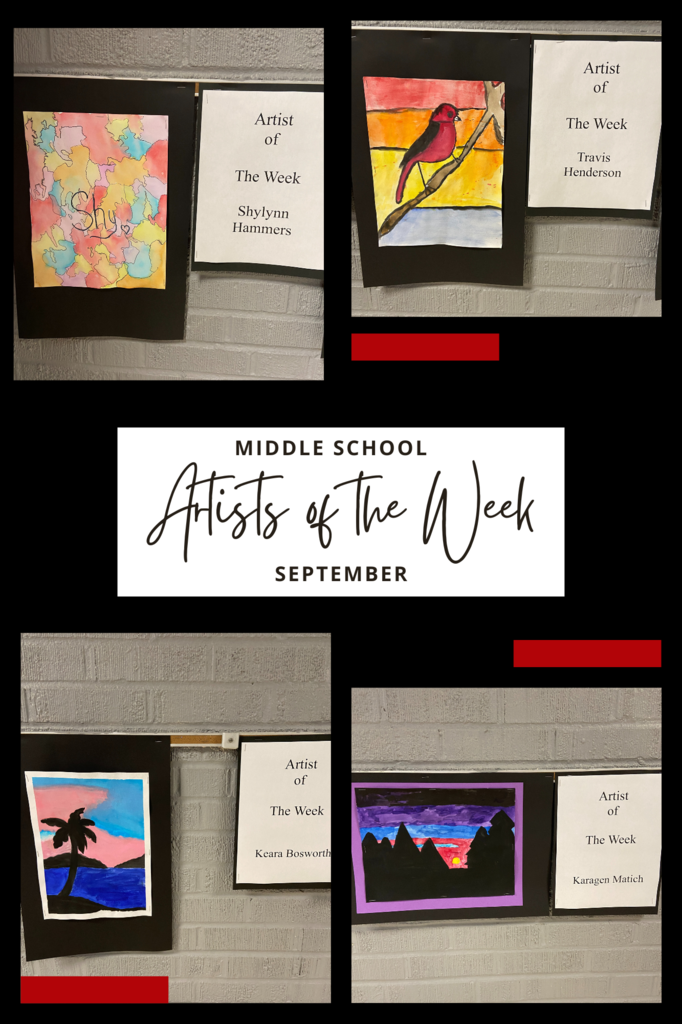 Elementary Artists of the Week and Month for September. #WeAreCommunity #ACommunityCommittedToSuccess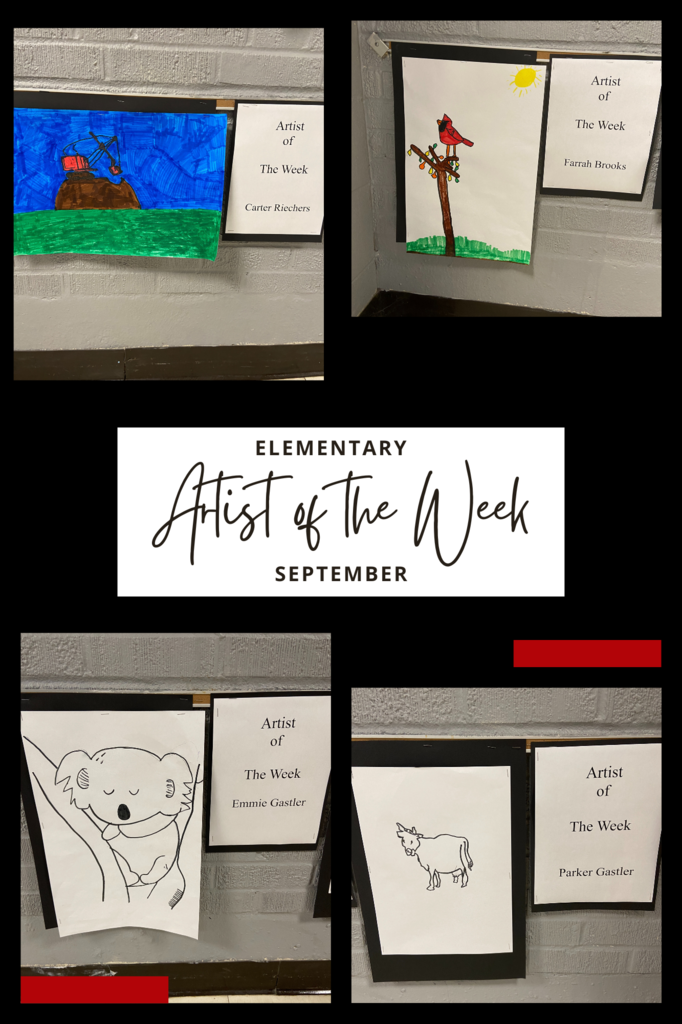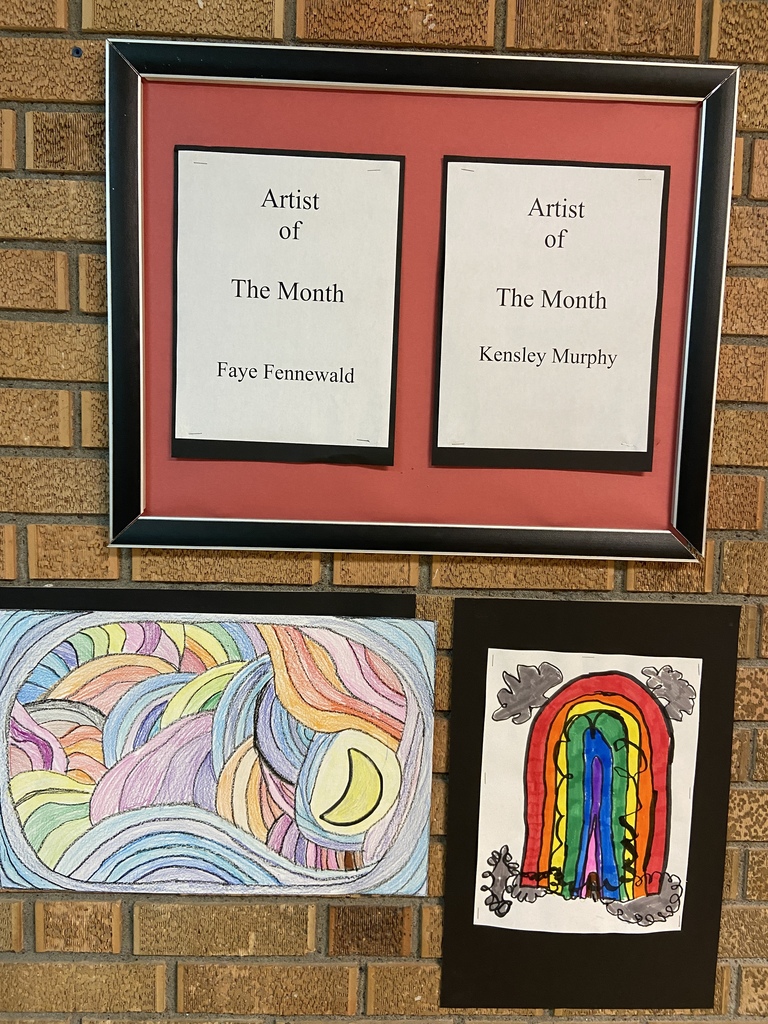 Students, staff, and community members showed up bright and early this morning for See You at the Pole. Afterward, they enjoyed some time of fellowship. #WeAreCommunity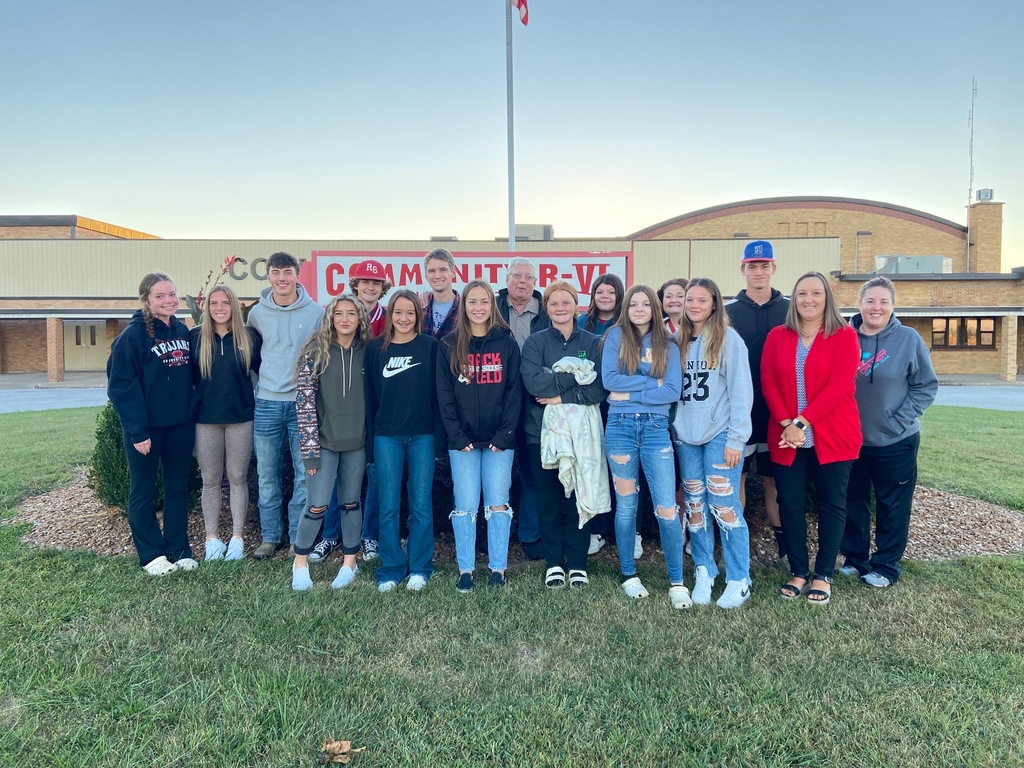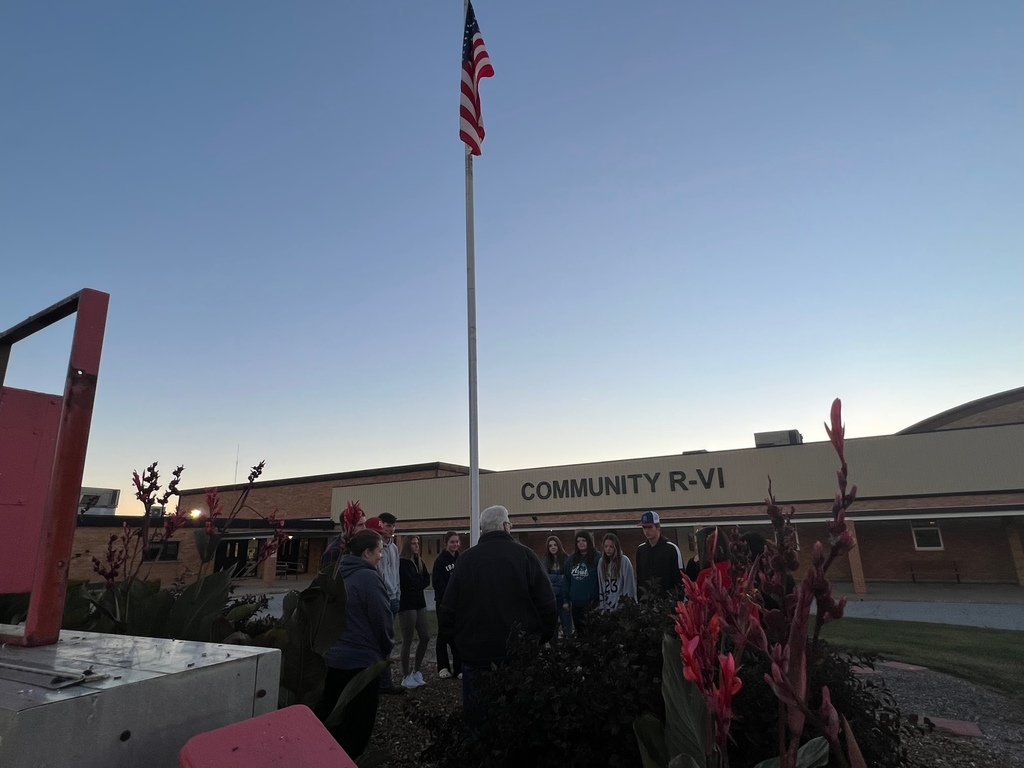 Happy National IT Professionals' Day! Mrs. Karen Davis-Thank you for all you do to keep us running smoothly! You are appreciated! #WeAreCommunity #ACommunityCommittedToSuccess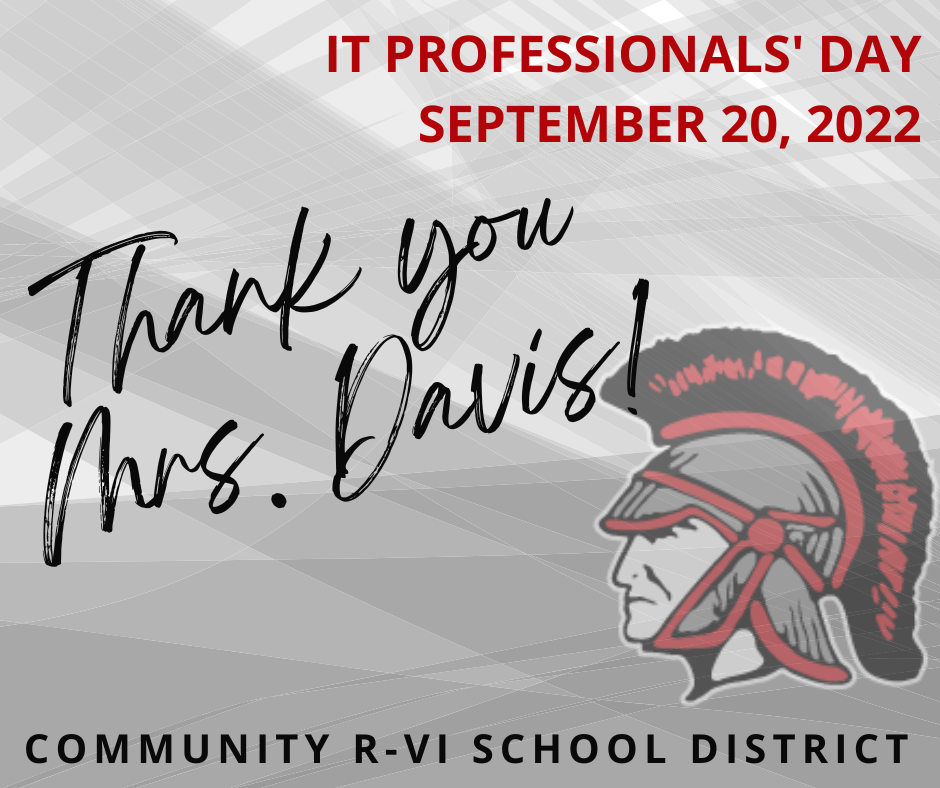 Intensive Assignment Care Unit (IACU) Is a program to help students and parents keep track of missing assignments. The teachers and administrators at Community are committed to helping students be successful, and one way that we have chosen to help is by developing a system in which teachers update a list that tells every late assignment that has not been submitted. Once a week, the list is texted or emailed to parents so they can see what their child is missing. At 3 week, a student may be required to stay for after school tutoring to get those assignments completed if they have below a 65%. The best way we have to update parents requires us to have parents cell phone number and know the cell phone carrier (i.e. U.S. Cellular or AT&T, etc.) in order to send the list of assignments from a school email. If you have not given us this information it would be beneficial for us to have it. Please use this form for your convenience.
https://forms.gle/GSoKUdkPhR97iiPW8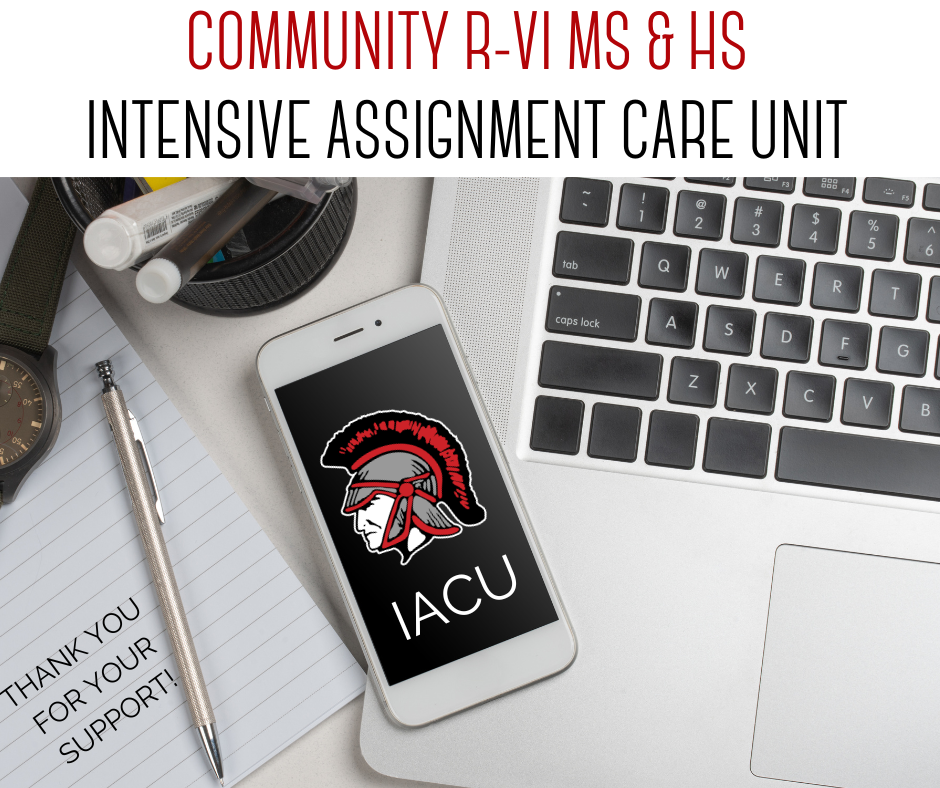 Senior Parents of the Class of 2023!

Each month STRIVE sponsors high school students as Students of the Month. When choosing this honor, staff members consider effort in academic achievement, participation in school activities, adherence to school rules, and demonstration of school spirit and pride. Congratulations!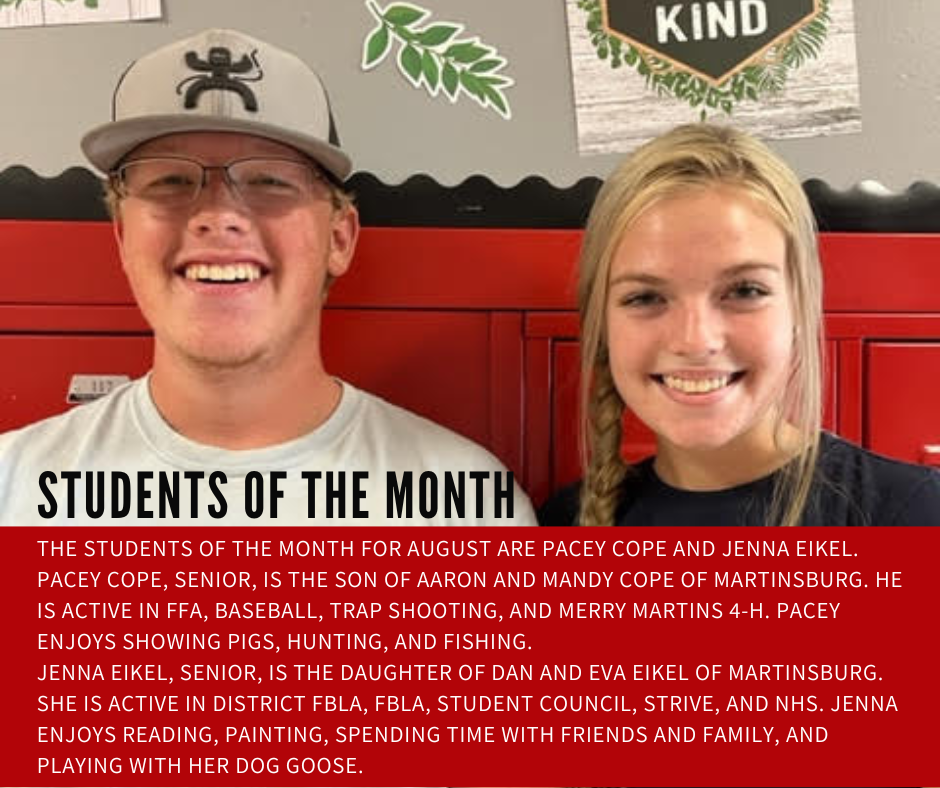 Happy R6th of the Month! Today our staff and high school students enjoyed The Big Cheeze food truck! #WeAreCommunity #Our6 #R6thoftheMonth